She is a nurse, businesswoman, and philanthropist. If you have heard of the TERK brand, she indeed is the one behind it. From TERK clothing, TERK Kids, TERK HAIR, TERK Care foundation, etc. Today, Nana Ama Anokyewah Osei aka TERK Mama is our special feature on Myghanadaily's Africapreneur (where we interview African entrepreneurs in the motherland and the diaspora for inspiration).
In an interview with the philanthropist and businesswoman, she opens up to us about her life,  her struggles, feats, and how she is able to combine nursing, family, business, and philanthropy.
Myghanadaily (MGD) and Nana Ama Anokyewah Osei (NAAO)
MGD: Welcome Anokyewah aka TERK MAMA. How are you doing?
NAAO: I'm doing splendid, I hope you're keeping well too
MGD: Yes, definitely. What have you been up to?
NAAO: I'm just taking life by the day. Enjoying and learning from every moment the creator has gifted me. God has been good.
MGD: Can you tell us a bit about your early childhood and education (parents, place of birth, siblings, school)?
NAAO: I was born in Accra at Trust Hospital, I belong to a family of six, all girls of which I'm the eldest, and the Triplets after me.
I schooled at Ave Maria for my Primary and Junior High education. I then proceeded Okuapeman for my Senior High School education, and then to Nightingale School of Nursing for my tertiary education. I did all my internships in Ghana and started working as a supervisor and worker at Langille House (a Mental Health Community Care Facility) in Canada (2017).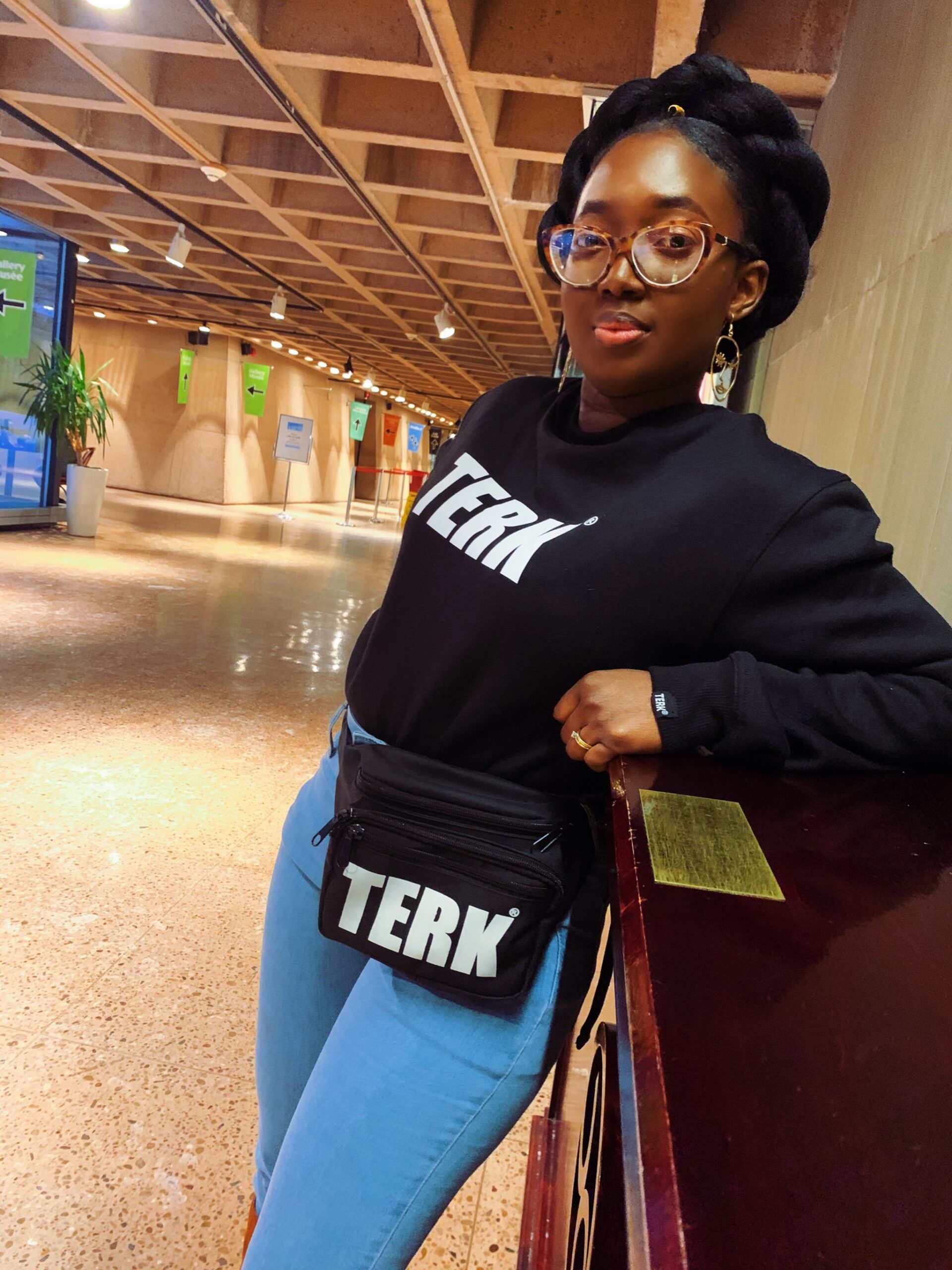 MGD: What was growing up like for you?
NAAO: Growing up, God being so good, my parents were financially okay so they made sure to cater to our needs. I was open-minded at a tender age due to travelling and other things my parents introduced me to.
MGD: Did you ever dream of becoming a businesswoman/ content creator?
NAAO: I got the inspiration of being a businesswoman as early as in my teenage years. My parents were business-minded people, they were their own bosses.
My dad was into the export of Kente, African artworks, stoles for universities abroad, and provided other services.
My mom on the other hand was into the fashion side where she sold African print bags, shoes, clothes etc.
I started advertising as early as when I was in Junior High School. I'd market to my tutors, friends, professors, etc. They said I knew how to sweet talk them into buying because I could easily convince them with minimal effort.
So, becoming a businesswoman was kind of automatic, that kind of raw talent God gifted me.
MGD: So…how did TERK start?
NAAO: TERK (TREAT EVERYONE RIGHT AND KIND/TELL EVERYONE RACISM KILLS) is owned by my husband. I joined in when we were friends in 2013. I would help market the clothing company by advertising the outfits etc. As time went on there was an expansion into hair (TERKKIDS) and now we have a department for kids (TERKKIDS) from 0 months to 15 years.
 We are about to birth a skincare line soon (AYASHEAESSENTIALS)
I'm sure TERK is self-explanatory. The world in which we live now has minimum humanity. So, we reiterate it in our clothes, as a reminder that you should treat whomever you meet as royalty. Because at the end of the day, you do not know where and how that person could get you going in a particular point in your life.
For content creation, it's something I do for fun. I just love to learn new things about creating, editing and fashion so I put two and two together and make things come to life.
MGD: What were some of the fears and challenges you had to overcome? Do you mind talking about them and their influence on your business?
NAAO: Having to start a business is hard. There was a point where you will have a serious burnout and if you do not take a healthy break to restructure things you might let that business go.
This is a hard pill to take but may you not get people to support you that way you think they will. So, trust is also affected here, people may think you either have too much time or money in your hands to waste. But you know what you want, so consistency comes into play.
Also, some people you work with may not deliver the quality you want so capital and effort go to waste, and unfortunately, it's on your head to make payment for this loss.
You'll lose a lot of money, you'll lose some friends, you'd even lose family at a point but that's all part of the success story.
MGD: What's the success of your business?
NAAO: The success of our business lies in our consistency. From 2013 till date, it's not been easy. Seeing both parents of my husband and I doing similar jobs keeps us going as well. We needn't go for inspiration elsewhere because it was close to home.
Like I said earlier, we are already in a family of business owners, it's not new to us. And I'm so good with multitasking so it's not a problem for me at all.
MGD: How is it like doing an international business? For example, you are not in Ghana. How is it like?
NAAO: It's extremely hard. Especially when you're not in the country. You won't get things done the way you want. So, it takes extra patience, extra caution, otherwise you'll always have a bad day.  Also, since you're not around, you should know how to talk to those you work with. It saves you from a lot of unnecessary stuff.
I don't take respect lightly. I treat everyone equally. I do not know the wealthy or the poor. It will shock you that those you "think" are poor will do so much for you. Literally.
MGD: How did you blend family into your business?
NAAO: The support from both is amazing actually. Some words of encouragement here and there, critics, suggestions from them are what we don't take it lightly at all.  An apple doesn't fall far from the tree, these things were passed on from my parents. They were big on giving. They always go out of their way to help in any way they could.
MGD: Let's talk philanthropy and nursing… tell us about combining all that
NAAO: Philanthropy officially took a start with me, some friends who were in the fashion field as well.
I'm a co-founder of Gold Label Africa Outreach which was founded in 2013 and TERK Care Foundation in 2016.
We have been touring orphanages, communities, schools, etc. We (Gold Label Africa Outreach) have this annual sports event that begun in 2014) where we bring some selected Orphanage Homes who come together to indulge in a soccer competition.
We were awed at how society took it because it wasn't something that anyone had done. With the encouragement, this kept us going and it's being amazing how we have built a bond with these children.
It's an amazing experience that I won't take for granted. Sadly, because of COVID, we have put a hold to it for now. I'm really hoping things will get normal soon.
With nursing, it's more like a blend in my philanthropy life. I was so curious about how people got better through medicine so firstly it was my curiosity that took me there. When it went through, my! Nursing is more than helping intervene in people's lives.
Sometimes it's not just the medicine and procedures that help heal. It's the way you talk to these patients, the way you relate to them at some point. Some patients feel better by our acts of service. Nursing is more than just intervening medically. There's so much to it emotionally, physically, and mentally.
And I'm proud to say that I haven't regretted joining this calling. It's changed so much about my perspective in life. Coincidentally it even blends with my business and philanthropy career.
To be continued…
This interview was between Myghanadaily and businesswoman, philanthropist and nurse, Nana Ama Anokyewah Osei